Modern Enemy and XM8 assault rifle
The mod modifies the models of allies and opponents, changes skins, and also adds an XM8 assault rifle to the game, with a built-in optical sight.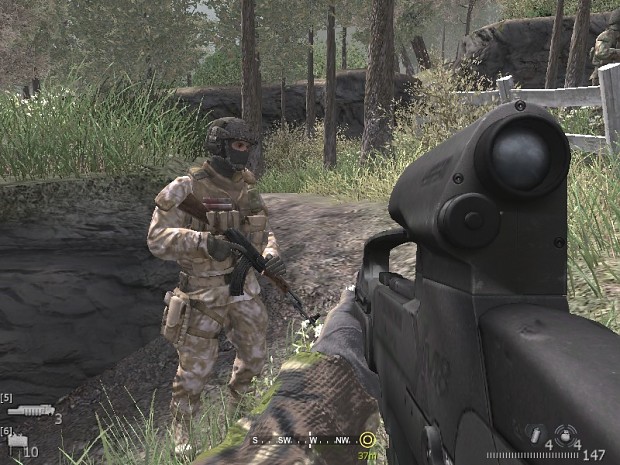 Note:
You can get XM8 using the "give defaultweapon" cheat.
You can use XM8 on all maps, except for the "training" mission (map killhouse) - since for this you would have to additionally pack separate xanim files into the ff file, which could lead to the fact that due to the size of the ff file, the "Charlie don't surf" mission would start.
And so absolutely ALL the missions work perfectly.

You can download it from here:
https://www.moddb.com/mods/combined-models-cod4-mwmw3/addons

NO COMMENTS HAVE BEEN POSTED YET.
Post comment
ONLY USERS CAN POST COMMENTS.